Lluis Ribas was born on December 28, 1949, in Masnou, Spain, a coastal town in the Maresme district near Barcelona. Ribas spent hours on the beach tracing his first drawings in the sand. His mother dreamed of a life for him that would be less difficult than that of a fisherman.
Vachagan Manukyan is a Contemporary Armenian artist who was born in 1977. He received his education at Hakob Kojoyan Art School, College of Fine Arts, and the State Pedagogical University, Faculty of Fine Arts, all in Yerevan.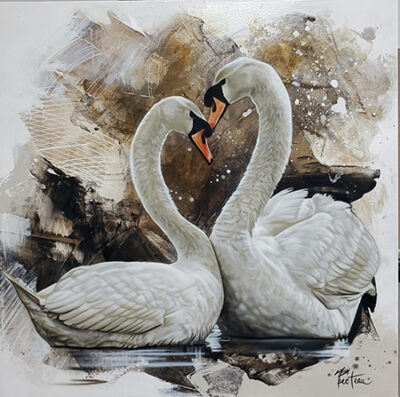 Sarah Fecteau is a Quebec artist born in Thetford Mines on August 24th 1983. As a young girl, Sarah developed a passion for drawing and a dedication to detail that would characterize her work throughout her career. She became highly influenced by the American hyperrealism movement began experimenting with acrylics in that style.
Magdalena Kępka is the Graduate of the Academy of Fine Arts in Wroclaw and the University of Physical Education in Wroclaw. She works with oil and acrylic paints and the main topic of her compositions are polish landscapes, seascapes and the architecture of hot south.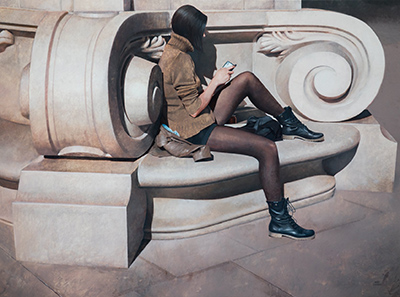 Marc Figueras was born in Barcelona in 1981 and trained at the "Escola d'Arts i Oficis" de Barcelona. Trained at the Escola d'Arts i Oficis de Barcelona, he currently studies the art of stained glass at the workshop of the world-renowned master glassmaker, J.M. Bonet, and has participated in the restoration, conservation and construction of the stained glass windows of the Sagrada Familia Cathedral.
Working mainly in oil, Lacey Lewis is an award winning contemporary realist figurative artist who paints in a classical style. Whether or not one is versed in the elusive language of visual design, Lacey's paintings communicate to the viewer as she purposefully chooses recognizable aspects of reality to recreate on the canvas.
German nationality, Denis Prenzel was born in 1971 in Novi Pazar, Serbia (ex Yugoslavia), a small town in the Sandzak region. Born to a father who devoted 60 years of his life to art in Belgrade Denis first became interested in music as a child, playing drums in a band. In parallel, for a living, Denis also worked in the family bakery. In 1992, he hastily left the former Yugoslavia and the Balkans, where war was raging, to take refuge in Sweden. It was finally in 1995 he put his bags in Germany, where he now resides with his wife.
Helice Wen is a Chinese-American artist. She was born and raised in Shen Zhen, China. She moved to San Francisco at age 14 where she currently lives and works. Helice received a BA Illustration degree from Academy of Art University, San Francisco. After illustrated several children's books, Helice switched her focus to gallery work. Her work has shown in galleries both nationally and internationally.
Vanessa Lemen is an award-winning painter based in Carlsbad, CA, with works exhibited and in private collections internationally. Her paintings are layered in subtle allegory, with an explorative process that intertwines realism and abstract to depict humanity, metaphor and story.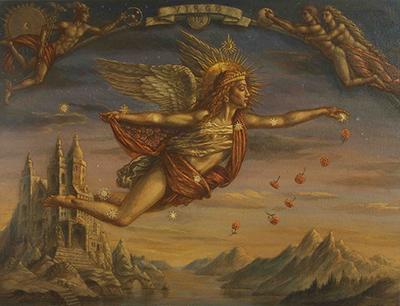 Jake Baddeley is one of the most exceptional artists in the contemporary symbolism genre. His work is an evocative mix of the mystical, the profound and the absurd. It is classical yet surreal, contemporary yet historical.