Dang Can was born in 1957 in Vinh Long, Vietnam, Asia. He showed an early talent in drawing and painting. He commenced to art works since 1976 with main job as a illustrator for local newspaper and magazine. Dang Can is a member of Vietnam Fine Arts Association. He has many paintings in Private Collection in many countries. For that, step by step, it has brought him to the public who like to take the delight in art. His style of painting is not only very soft, deep but also very attractive in the peacefulness of Mekong Delta.
Akiane Kramarik was born on July 9, 1994, in Mount Morris, Illinois, to a Lithuanian mother and a non-practicing Catholic American father. Kramarik is a self-taught painter and says that Jesus spoke to her when she was four years old, encouraging her to draw and paint her visions. She began to draw at the age of four, was painting at six, and began to write poetry at seven. She considers herself a journalist artist exploring and interpreting diverse epochs, cultures, faiths, worlds through her art. "I want people to find hope in my work."
He was born as the second child of painter Sándor Gulyás and Sára Barta in Budapest on September 29, 1960. He graduated from the High School of Fine and Applied Arts with a degree in advertising graphics, after which he was a student at the College of Fine Arts from 1983 to 1987. In his paintings he often displays the purity of a childlike soul, the thought of a beautifully wrinkled face, the cheerful-sadness of a clown. In addition to the external similarity in his portraits, he digs with success into the deeper layers of individuality and character.
Karl Bang was born in 1935 in Bong Ka, Shanghai. His father was a famous commercial artist. Karl's neighbor and friend was also a remarkable painter who studied the European traditions of painting in France and Belgium. Naturally, Carl began painting at an early age and his work was strongly influenced by Western and traditional Chinese style. During Mao Tse-tung's Cultural Revolution in China, Karl was obligated to paint only the propaganda images the government demanded him to paint.
Howard David Johnson was born in Mötsch, in Rheinland-Pfalz, Germany near the now closed Bitburg Air Force Base on September 2, 1954. The son of an American Career Air Force officer and College Professor, he grew up traveling and living on military bases around the world, inspired and influenced by the art, architecture and culture in the Mediterranean & Central Europe. Drawing and painting every available moment of his childhood while experiencing the old world, he worked with any and all art mediums he could get his hands on.
Born in Rio de Janeiro, Brazil, Edson has enjoyed sketching and painting since childhood, and he has become a completely self-taught artist. He moved to the United States in 1978 and quickly established himself as an artist of the highest caliber. He has exhibited his lifelike paintings and drawings at major cities throughout the country, winning many awards and much recognition.
Jean was born in 1936 in Normandy. At the age of eight became interested in drawing and devoted to his hobby not only all free time, but life. Becoming a graduate of the School of fine arts, he gave himself up to painting, creating their own inimitable style and a world in which there was grace, beauty and mystery. His work is reminiscent of allegories of the senses, which are clearly visible in each character.
Leonid Afremov was born on 12 July 1955 in Vitebsk, Belarus, then former USSR, to Jewish parents Bella Afremova and Arkadiy Afremov. His father was a shoe designer and shoemaker. His mother worked in a metal factory in Vitebsk. He was born in the same town as Marc Chagall, who later became a significant role model to Afremov.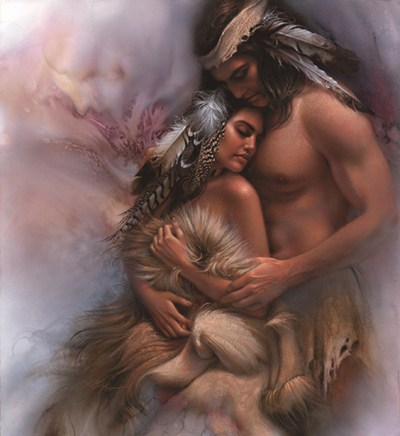 After receiving his degree in Art from Central Washington University and pursuing graduate study at the University of Washington, Bogle chose a career in education. During his years of teaching, he continued to spend time pursuing his own artwork. As the demand for his work grew, Bogle was faced with choosing between two careers. He decided to leave teaching to pursue his lifelong dream of being a full time artist.