Taking around one month to complete each oil painting portrait, Oka uses real life models as the starting point for each piece, but often "idealizes" them as he paints. Some women are depicted wearing traditional kimonos and floral hair ornaments, against ornately-patterned wallpaper. Others wear casual clothing, and are often posed within a home setting, peering out of a window. In other works, girls can be seen standing within an enchanting forest or garden—in one piece, a woman poses in an autumnal, misty forest, while a white owl perches on a tree behind her.
Rubén Belloso, a Spanish pastel painter, was born in 1986 in Seville. His realistic, already hyper-realistic paintings, take us to another world, into a world conjured up by his masterful talent of pastel art. He has a degree in Fine Arts from the University of Seville. He has made countless group exhibitions, both national and international.
Canadian artist Sophie Wilkins has been dedicated to her art since 2003. Passionate about drawing since childhood, she now uses different mediums, such as acrylic, oil or charcoal powder. The painting and the mural are her main fields of action, but she also active on film sets and illustration. A universe of shapes and colors - She portrays a parallel universe which dances in her mind and her awareness of life. A fanciful universe where humans and animals come together, merge to form a certain balance and achieve Unity.
Alexandra Manukyan was born and raised in Armenia. She graduated from Fine Art College, and subsequently State Pedagogical University, where she majored in Teaching Fine Arts. Upon Immigrating to Los Angeles in 1990, Alexandra's focus turned towards fashion. She graduated from fashion school and worked in the industry as a designer for two decades. She also studied Graphic Design in various colleges.
Pino Daeni (November 8, 1939 – May 25, 2010) was an Italian-American book illustrator and artist. He is known for his style of feminine, romantic women and strong men painted with loose but accurate brushwork. Considered one of the highest paid book illustrators of his time, he created over 3,000 book covers, movie posters and magazine illustrations.
Husband and wife team Michael and Inessa Garmash are considered two of the finest Romantic Impressionists of our day. Michael Garmash was born in Lugansk, Ukraine, 1969. He began painting at the age of three; by the age of six he started his formal education at the Lugansk Youth Creative Center. His works were sent by his teachers to a variety of Exhibitions in Ukraine, Russia, Czechoslovakia and Hungary. In 1987, he graduated valedictorian from the Lugansk State Fine Art College and started teaching there the following year.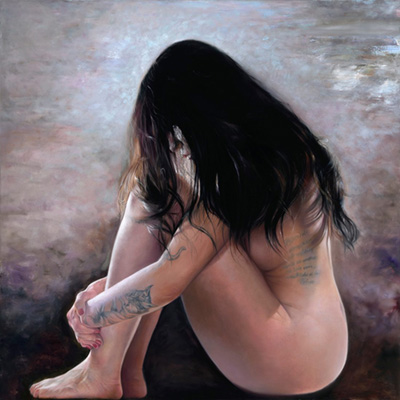 John Rowe is a well known fine artist and illustrator, and has produced hundreds of paintings for a variety of fortune 500 companies, worldwide brands, and other widely known organizations. Rowe was raised in West Covina California and graduated from Edgewood High School. He attended Art Center College of Design.Rowe's paintings have appeared on movie posters, books, billboards, magazines and advertisements throughout the country and around the world. Rowe has been an established freelance artist for 20 years.
Steven Kenny was born in Peekskill, New York in 1962. He attended the Rhode Island School of Design, receiving a Bachelor of Fine Arts degree in 1984. His final year of art school was spent studying independently in Rome. This direct exposure to European art (especially the Baroque works of the Italian, Dutch and Flemish schools) had a significant effect on his painting style.
'' This is for my tribe. We are people who feel the call of inner mystery, and spiritual reality. We respond to the idea of meditation as practice. We embrace an open-minded view of the world, and love all humanity. We accept that there are many paths to the Light. The concept of Soul, in all it's mystery, is core to our world-view. '' - Bruce Harman
'' I have never been confused about my life as an artist. A moment that has been very special to me occurred during my first travels to Italy in 1992. I met Master works at significant art galleries and the experience I had with them totally transformed my practice. I promised myself I would be a real artist achieved through hard work. I have great admiration for John Singer Sargent and Joseph Zbukvic. They are real masters with the ability to capture beauty from magical brush strokes and tone. '' - Min Kim