Remy Daza Rojas is a Bolivian painter, born in Cochabamba in 1955. He informally attended the local Academy of Fine Arts and practiced painting from a young age, along with Gíldaro Antezana, Ricardo Pérez Alcalá, and Vladimir Rojas. He studied at the Ernesto de la Carcova School of Fine Arts in Buenos Aires, Argentina from 1978 to 1981.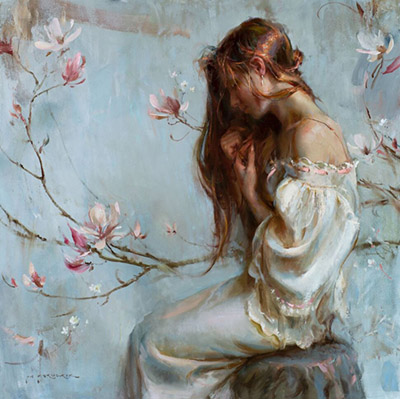 Born 1965 in Kewaskum, Wisconsin, where he now lives with his wife Jennifer, and their young children, Dan's interest in art emerged as a teenager. Studies at the American Academy of Art in Chicago, Illinois and his voracious appetite for museums and the modern masters such as John Singer Sargent, Alphonse Mucha, Nicolai Fechin, Joaquin Sorolla, Carl von Marr as well as a host of other French and American impressionists have inspired him.
Pier Toffoletti was born in 1957 in the province of Udine ( Italy ). In June 2015 he was invited to exibit at EXPO CITTA' inside the circuit MILAN EXPO 2015 at the Palace of Giureconsulti in Milan. In 2012 he exhibited at Art Basel Miami, in 2011 he exhibited at 54th Biennale of Venice. Pier Toffoletti has taken part to two hundred personal and collective exhibitions including in 2009 at Villa Farsetti of Santa Maria di Sala (Venice). In 2008 personal exhibition at the Museum Correr of Venice, at Palazzo Senato in Milan and at OPEN XI at the Lido in Venice. In 2007 he exhibited at Palazzo della Gran Guardia in Verona.
Annick Bouvattier was born in Nevers (France) in the mid sixties. Her father, a paediatrician and art lover, gave her the passion for painting since her early childhood. In 1982, after graduating with a science major, she broke away from the family patern of medical education to enrol at the "Berçot - Marie Rucki" school of fashion where, for two years, she trained as a stylist. Her work was then exhibited in Paris and at the Villa Médicis in Rome, and was praised by professionals and published in specialised press.
Darren Baker was born in 1976. He attended Bradford Art College graduating in the summer of 1998. After graduation Darren exhibited in London and at the age of 23 was invited to exhibit his paintings at a UK millennium show in New York. In the same year Baker was appointed official artist of The Professional Footballer's Association (PFA). Over the years, Darren Baker has produced an impressive portfolio of art, which grace many prestigious public and private collections, including 10 Downing Street, The House of Lords, St James's Palace and the Bahrain Royal household. His celebrated works are becoming increasingly sought after by art collectors around the world.
After a brief attendance at the National School of Fine Arts, at age 19, Diego Gravinese had his first exhibitions in Buenos Aires, first in the mythical Giesso Space, then the Casal de Catalunya, following the Ibero-American Cooperation Institute (ICI) and eventually at Ruth Benzacar gallery with which he worked for more than 10 years, and in which he made his iconic show "Surfer" in 1997.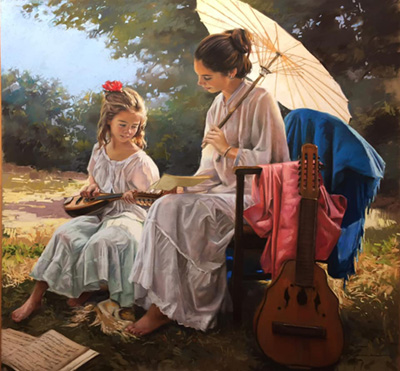 Spanish artist German Aracil was born in 1965 in Alicante (Spain). In 1985 he began his studies at the San Carlos School of Fine Art in Valencia, Spain. Aracil's first one-man show was held in his home town of Alicante, followed in 1990 by exhibitions in New York's Liz Liberatore Gallery. Two years later he took part in the Art Miami International Art Fair.
Steve Henderson has seen a lot of the world on the back of a bicycle, having pedaled his way through Latin and South America three times. After earning his Bachelor of Fine Art from Central Washington University in 1984, he and his wife, Carolyn, settled for a year in the mountains of Colombia, living in a broom-closetturned-bedroom at the home of Colombian friends. (Thirty years later, Steve's son Jordan reconnected with those same friends in Medellin, Colombia.)
Maria Magdalena Oosthuizen was born in Paarl (South Africa), raised mostly in Gauteng, currently residing in Mossel Bay. '' I took my first breath in 1972 in the small town of Paarl in the Boland. My dad was a teacher at HS van der Walt Girls' High and our family also lived on the school grounds. I am blessed to still have both of my parents in my life, my dad Willie and mom Raché Swart, and also have two sisters, Lézl Potgieter and Raché Gerber. My brother Bennie was born 14 years after me. We had a wonderful childhood, of which many hours were spent under the jacaranda trees and playing in the vineyards. '' Maria Magdalena Oosthuizen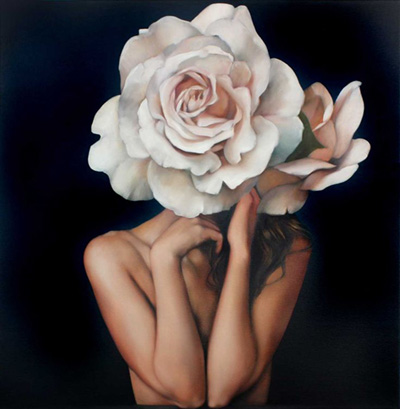 Amy Judd (Born in 1982) is a London-based painter. Her paintings are a collection of sensitive silent moments; some full of whimsical intrigue, others more surreal and seductive. Inspired by Mythologies and folklore her pieces capture surreal stories of women and nature. Her work always strives to be striking, beautiful and feminine. Amy Judd hjas always ben drawn to life drawing and capturing the female form. It wasn't until after seeing Swan Lake at the Royal Opera House that her work shift, captivated by Odette's transformation to and from a swan.