Evandro Schiavone is a Brazilian artist who moves through the labyrinths of the unconscious through painting, intertwining and making dream and reality coexist through shapes, colors, lights and shadows that give the images a fairy-tale and elegant look.
Maia Siradze was born in 1971 in Georgia, now works and lives in the Netherlands. She was drawing since her childhood. From the 9th grade she decided to continue her studies at the art technical school in the field of tapestry ( gobelin). During these years she created many interesting works and in 1990 she received an honors diploma.
Vasyl Khodakivskyi is an established artist from Ukraine whose paintings have been featured in solo and group shows internationally. Originally inspired by impressionist painting, Vasyl eventually developed his unique artistic style in technical painting using a variety of techniques, from brush rollers to palette knives.
After leaving Cheltenham Art College and Sotheby's Institute London, Richard first became well known for his Mural work. More recently, Richard has returned to his roots, painting with oils on linen. His first solo exhibition was a near sell out in 2007, launching his profile as an artist working on canvas, he has continued with many more successful exhibitions, from which he now has pieces in collections both nationally and worldwide.
Bulgarian artist Maria Ilieva was born in 1973 in Sofia. In 1991 she graduated from National School of Fine Arts, and in 1997, the National Academy of Fine Arts in Sofia, with speciality Mural Painting.
" I'm interested in the beauty and study of a canon, based on the ideal that advertising imposes on us. I get inspired by images found in photographs, films, advertisements, social networks and other popular media. Not only is the interest in the attractiveness of the portrayed figure, it is also the surrounding environment and what the use of such images represents in our context, which we acquire on many occasions, thanks to digital piracy and black market". – William Acosta
Christopher Remmers is a Northwest-based artist focused on classical realism and methodology. He has received extensive instruction in the traditional approaches of classical and imaginative realism.
Nathan Walsh is a contemporary painter whose hyperrealist cityscapes take familiar views of New York, Paris, Chicago, and other metropolises and transforms them into alternate realities free from the chaos of urban life. Walsh studied at the Liverpool School of Art and Design and received his MFA from the University of Hull.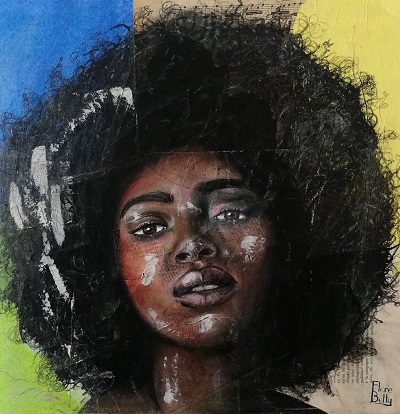 Born in Orléans (France)in 1983, Flore Betty is a painter trained at the Orleans School of Fine Arts. Initiated to interior decoration in a Parisian school, she enriched her technical knowledge in a school of Decorative Arts in Tours.
Thomas Mainardis paintings are a hybrid of subjective impressions and pop culture images that evoke myriad moods, including eroticism, melancholy and deeply felt longing. His work, which he calls Pop Expressionism, often appropriates already extant pictures of women or well-known cultural figures.